How to use our Brand Campaign Feature?
Our new Brand Campaign feature allows you to reach out to existing and potential customers through the platform directly in order to inform them about your new collection, special discounts and promotions.
How does it work:
You can find this new feature in your backoffice under > Marketing > Campaigns

Select one or multiple groups of retailers to whom you'd like to send your communication
Create your message according to what you would like to communicate to that group
Send your message

You will then be able to see how your campaign is performing!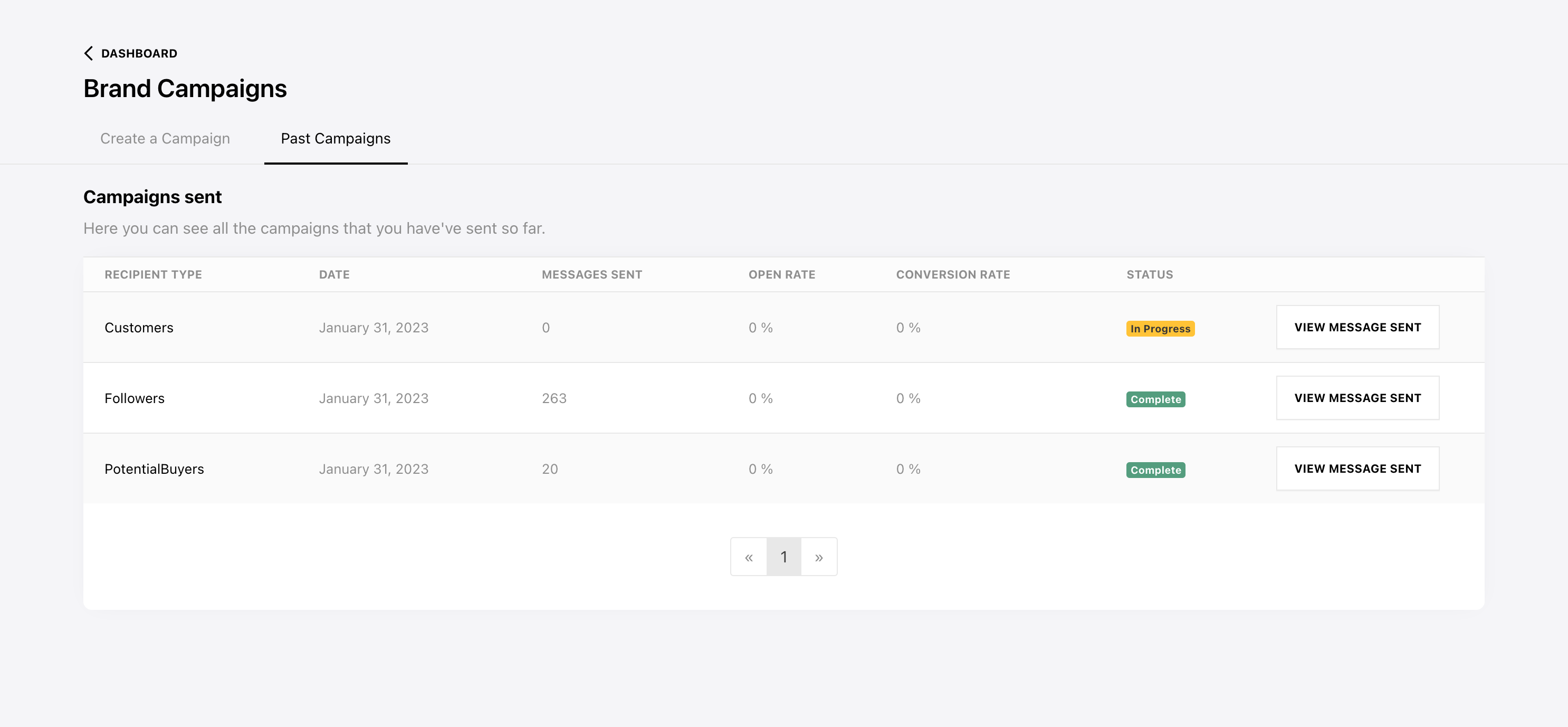 Why weren't all my messages sent?
You might see a slight difference between how many retailers you have in your list and how many messages were sent. To protect our users, we have created anti-spam checks so they do not receive too many messages at once.
What's the open rate?
Open rates are the number of messages that are read by the retailers over the total number of conversation messages sent for your campaign.
What's the order conversation rate?
An order is counted as a campaign conversion if it is placed within 30 days of it being read.
the conversion rate is calculated on the number of orders over the number of read messages.