How does the invoicing work?
All retailers on Orderchamp will receive an order invoice after the products have been shipped. You can download these invoices on the Invoices page of your retailer portal.
Your invoice will be broken down into two main components.
Billing Information

Product Information
You can export an overview of all your invoices by clicking on the "export" button at the top of the Invoices page.
When is my invoice generated?
After the checkout for your order has been completed, you will first receive a proforma invoice. This pre-forma will include all ordered products, shipping fees (if applicable) and VAT. Please note that a proforma is not the official invoice.
The actual invoice will be automatically generated each time products are shipped, therefore you can have several invoices for the same order.
When a supplier makes any changes to an order by removing certain items that are out of stock, these mutations will apply at the order level but will not be reflected in the invoice as the products were never indicated as shipped and therefore never officially invoiced.
On the contrary, for any products that were refunded after being shipped (due to damage, loss or other factors) a credit invoice will be issued automatically.
What is in my Invoice?
Billing Information
This section will include the company information for both the buyer (the retailer) and the seller (Orderchamp). Your Orderchamp order number, the invoice number, the order date and the invoice date (which is the shipping date of the products included in the invoice) and both parties' tax information will be included here.

Product Information
This section will include each shipped product in the order as a line item. If sales tax or VAT is applicable on the products, it will be listed here. The shipping cost and any promotions/credits will be included in this section, just before the invoice total when applicable.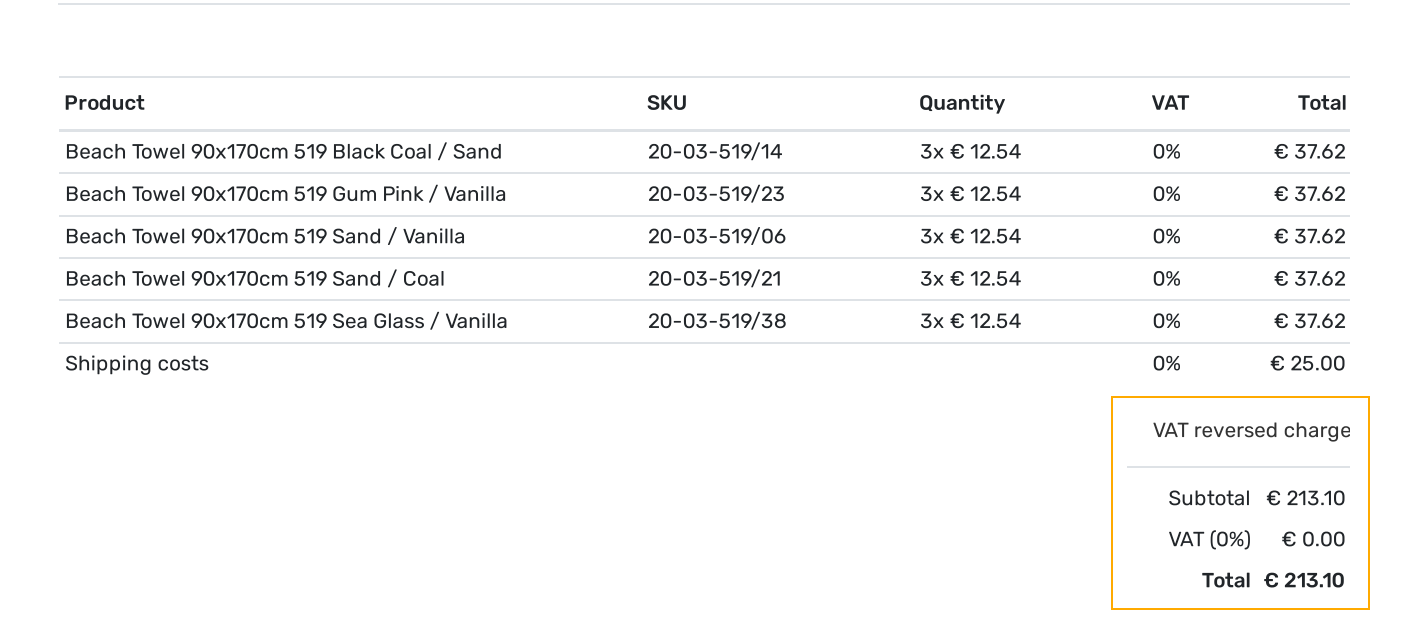 VAT
We are VAT registered in the Netherlands, Belgium and Germany. To determine from which entity we will create the invoice, is dependent on the country where you as a retailer are based. Please note, the VAT always follows the shipment.
For more information, please refer to the article: How will I pay VAT on my orders?