How to create several shipping labels?
When creating a shipment, please indicate which items are being packed in that box. You can do this by specifying the number of products being packed. If any products are not being packed in this box, then please make the quantity 0 as shown in the image below.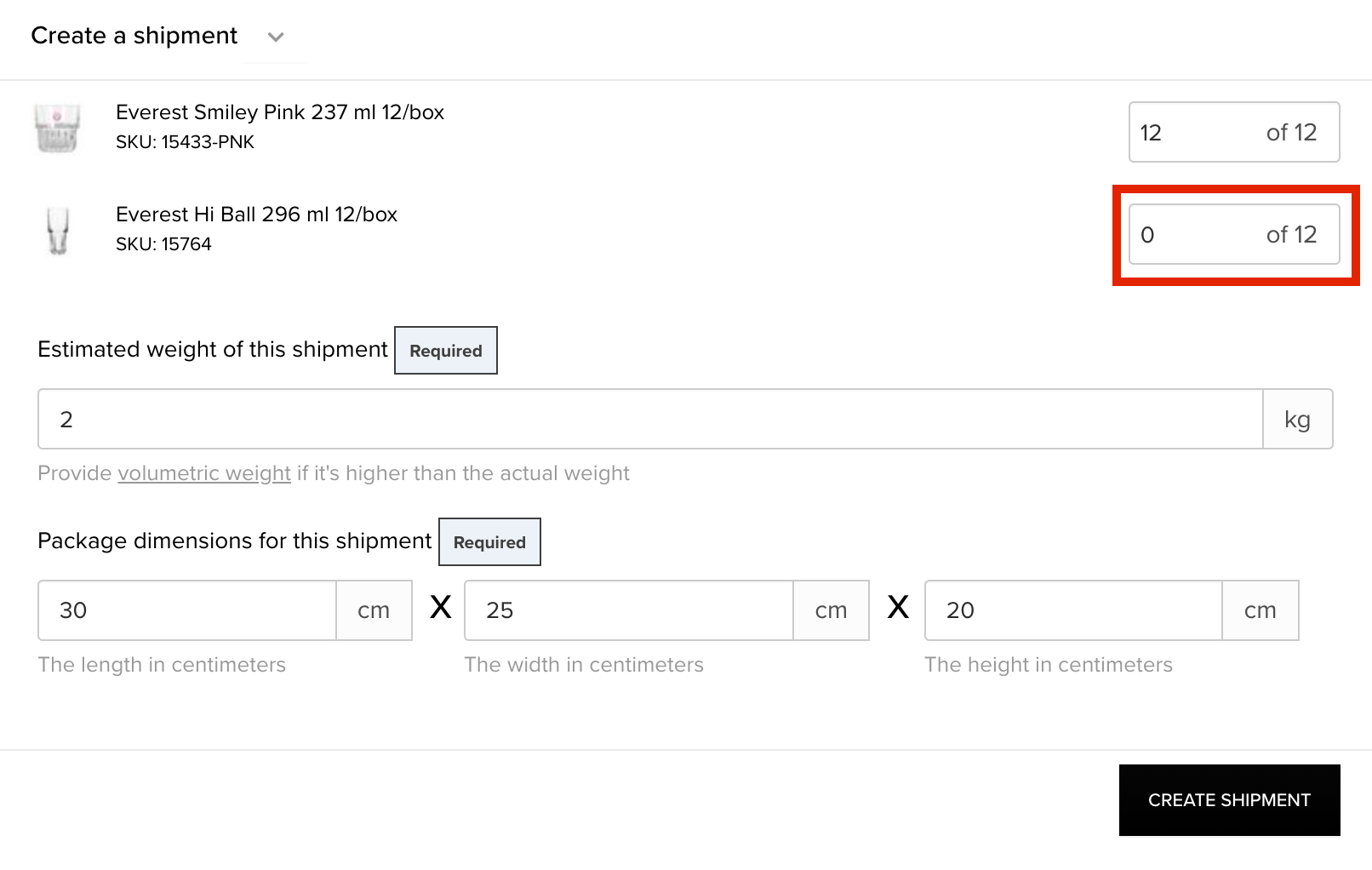 In the same step, please fill in the estimated weight and dimension of the parcel and click on the "Create Shipment" button.
Please note that the shipping labels are not available for:
shipments with a suggested weight* exceeding 25kg
and/or if any side is more than 100cm
and/or longest side + 2*(sum of other sides) >= 300
*the suggested weight is the maximum weight between the physical weight indicated by you and the volumetric weight