How to select my products for dropshipping?
Selecting your products for dropshipping
Once the integration is done and your products have well synched, you will be able to select which products you would like to have available for dropshipping. This allows you to create a selection if needed and manage your settings depending on the products.
To manage this, first go to the section "select dropshipping products"

Dropshipping groups
To setup your products, you will have to create "groups" of products. Each group can have different settings but products can only be added to one group.
If you have for example products that are heavier than others and need different settings due to their weight, creating a separate group is a great option.
Dropshipping Name
Give your dropshipping group a name. This will not be visible to buyers, it's only for your reference
Select your Products
You will then need to add the products to your group. There are three ways you can do that:
Manually
By bulk import
By import of a csv file
Manual Selection
To add your products manually, you simply need to type in the SKU or product name within the search bar and "ADD" the products to the group directly.

Bulk update
From the product page, you can select several product at once, and add them to a group through the bulk function.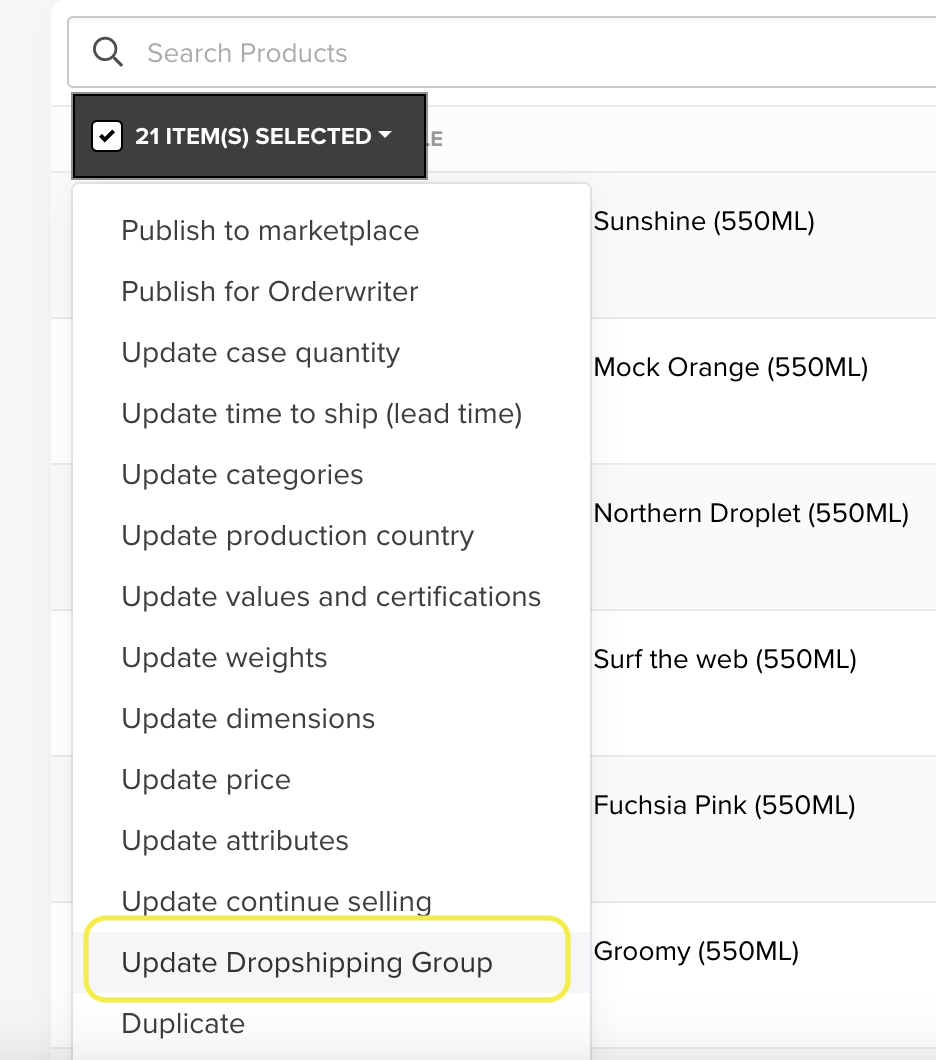 Import file
Lastly, if you which to manage to set your products all at once through an import file, you can as well.
For that you can go to the import/export section and download the csv template for imports.
You will find in that template the column "dropshipping product group"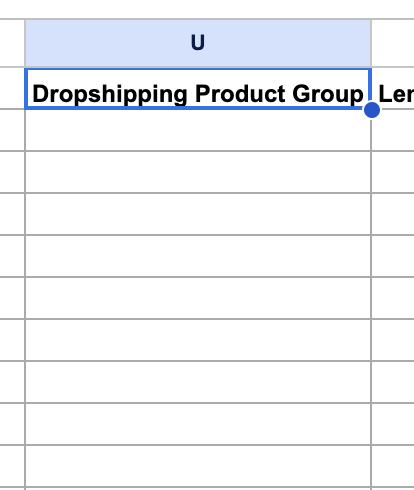 Important: For the import to be successful, the groups will first need to be created in your backoffice or else the import won't go through.