How to connect my online store to start dropshipping?
Setting Up an Integration for your online Store
To kickstart your journey as a retailer using Dropshipping by Orderchamp, your first step is to connect your online store. Without this integration, you won't be able to finalize your subscription, which means you won't be able to effectively offer any of the products available for dropshipping in our catalog.
How to connect our online store:
The initial step is to check if we have an integration available for dropshipping with your B2B or B2C software. You can find a list of available apps for integration here.
Setting Up Your Integration
Start by selecting the app you wish to install. Once you've enabled the connection, you'll need to manage a few settings.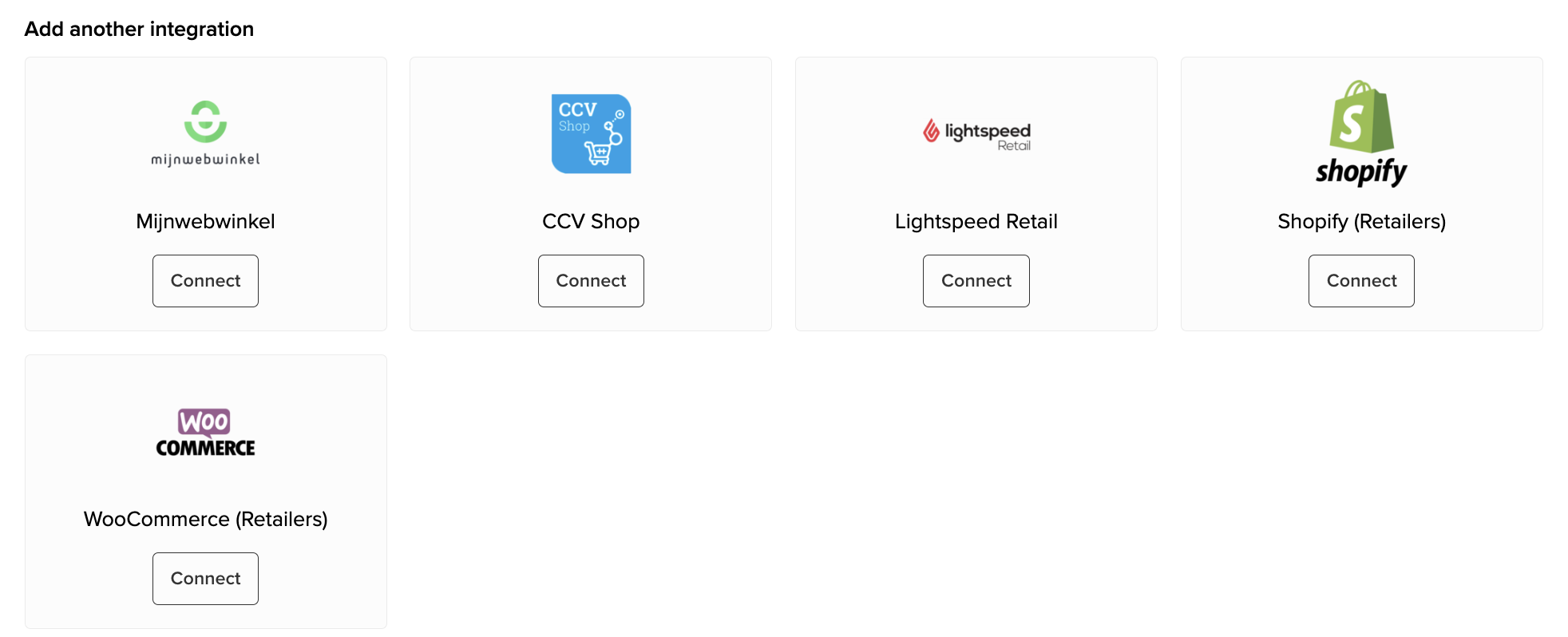 Connect your store
After selecting the right integration option, you will need to follow certain steps in order to enable the connection to your store.
For that, you will be required to log into your System:
Manage your Settings
Before finalizing the integration, you will have to select the options you wish to have enabled. Please make sure to carefully select the desired options and the language of your store as this will be relevant to any imported material.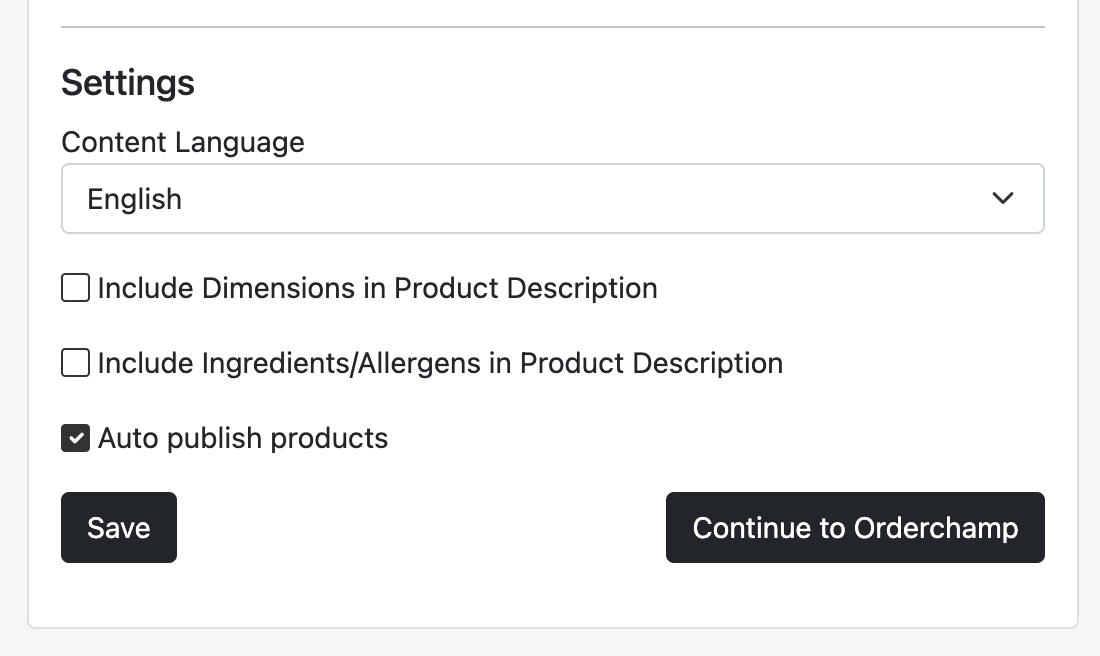 What if There Are No Apps Available for my online store?
If you don't see any apps currently available for your specific software, we apologize for the inconvenience. Please know that we're actively working on expanding our integration options!
To stay updated, simply inform us about the software you're using, and we'll notify you as soon as an integration becomes available. Alternatively, you can also join our waiting list for easier updates.

My integration is done, can I already use dropshipping?
Once your integration is successfully set up, you're one step closer, but there's still a final step to complete before you can dive into using our dropshipping service. Head over here to complete your subscription and start offering new products on your online store with zero risk!
Shopify users:
For Shopify it is required to also add Orderchamp as a Shipping Location to your Shopify.
This can be done by going into your Shopify and go to settings. When the settings screen pops up you go to Shipping and Delivery settings.
Here you will need to go to General and add Orderchamp as a Shipping Origin. The Orderchamp address you need to add is: Korte Leidsedwarsstraat 49, 1017PW Amsterdam, Netherlands