How to add products to my webshop with dropshipping?
Connect your webshop with Orderchamp
To use our dropshipping service, the first step is to integrate your webshop and ensure you have an active subscription.
Once both of these prerequisites are met, you can start offering products through dropshipping.
Brand-specific conditions
Prior to adding products to your webshop, it is important to familiarize yourself with the dropshipping conditions established by the brand you are about to partner with.
You can find these conditions within the product information section by clicking on the respective product.
These conditions are:
pricing
shipping zones and time
return policies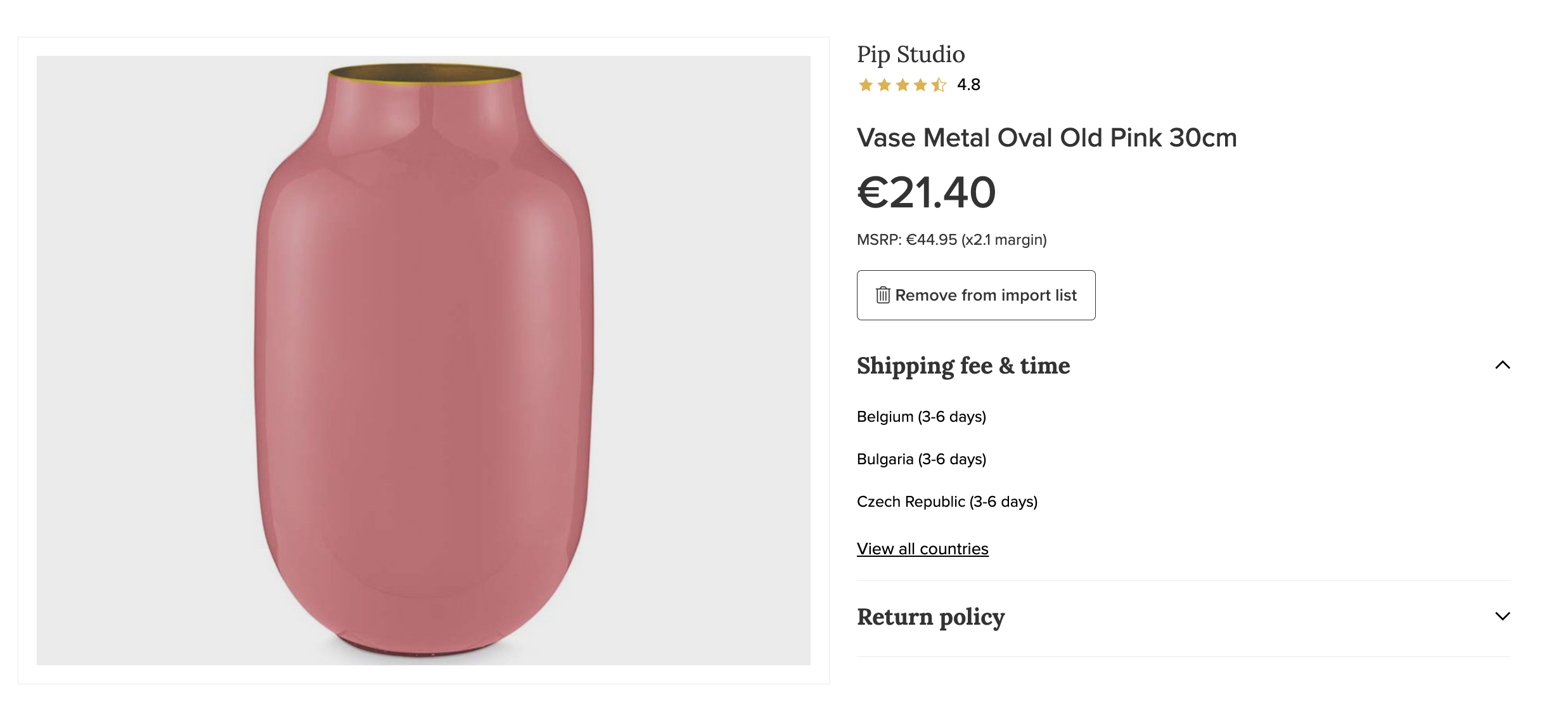 Before offering a particular product to your customers, please make sure the destination country of your customers is well listed in the shipping zones is included in the shipping zones defined by that brand. Additionally, take note of their specified return policies.
Some brands are also entitled to choose with who they would like to partner up with when it comes to dropshipping. If that is the case, you will see the following pop-up message when selecting one of their products: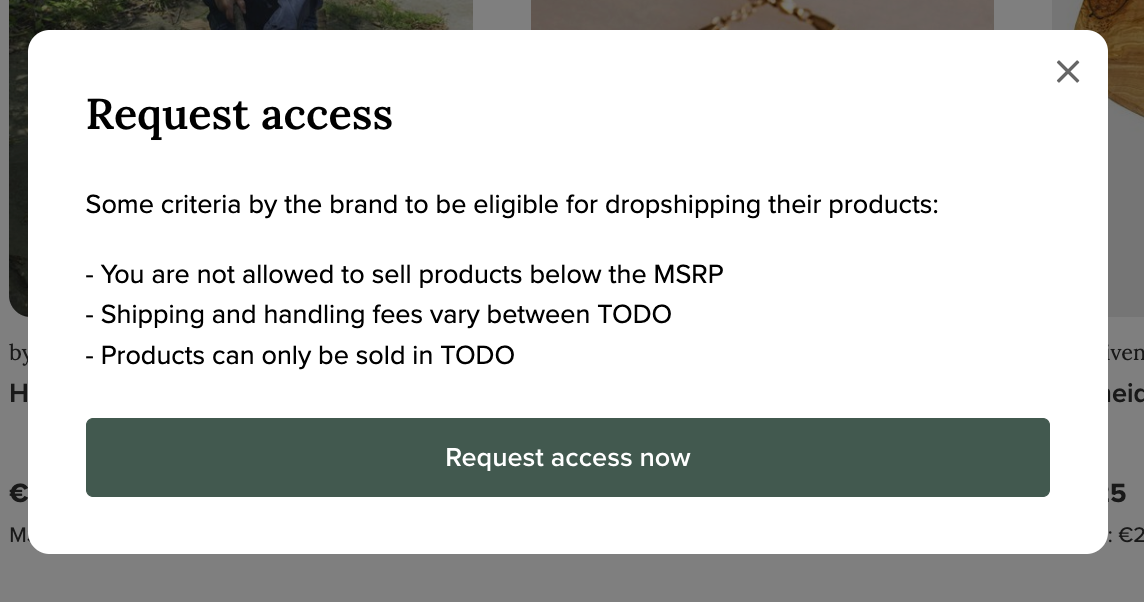 Adding products to your Import list
To add products in your import list, navigate through the dropshipping platform and select the desired products by clicking the "+" button.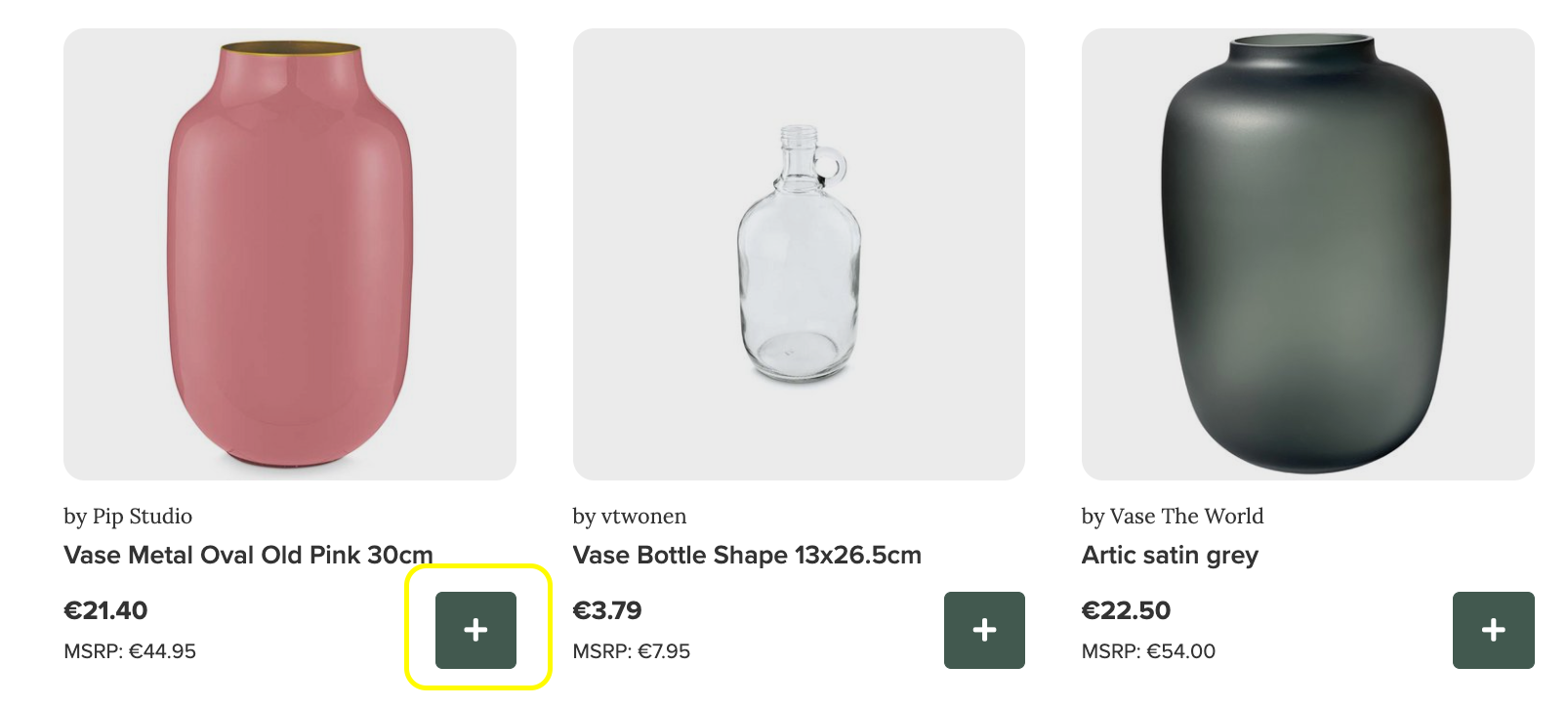 The chosen product will then appear in your import list with the status "syncing."

Once the status changes to "synced," it means that the product is now available for purchase in your webshop.
Product status in your webshop
You will now also find this product in the administrative section of the software you've integrated with, granting you the flexibility to make any necessary adjustments.

Inventory Management
Inventory levels in your webshop will be automatically updated based on the information we receive from our partner brands. We take great care in selecting partners to ensure the best possible experience for your customers, which is why we have confidence in the accuracy of these inventory levels.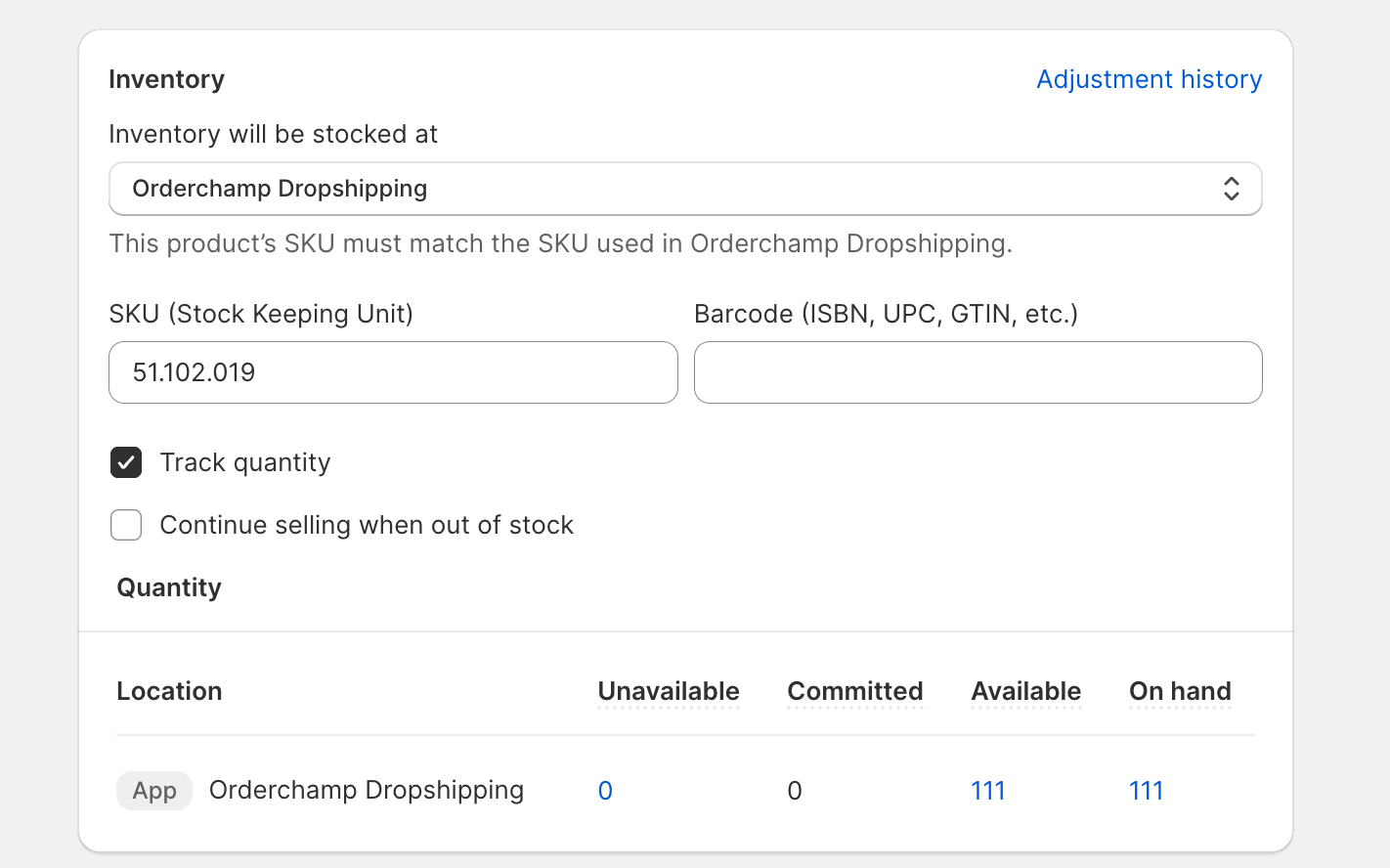 All data gathered about the product will seamlessly reflect in your webshop. However, you may need to complete all the required fields to ensure a seamless shopping experience for your customers.