What do I do if there is an issue with my dropshipping order?
We carefully select trustworthy and high-performing brands to minimize the likelihood of any issues arising. In the unfortunate event that a problem does occur with a dropshipping order, our suppliers are responsible for finding a suitable solution for both you and your customer.
Reporting an Issue
If you encounter any issues related to a dropshipping order, please report it directly through Orderchamp from the order page. You will find a "Report an Issue" button, which enables you to specify the nature of the issue and give all relevant details for the brand to follow up on.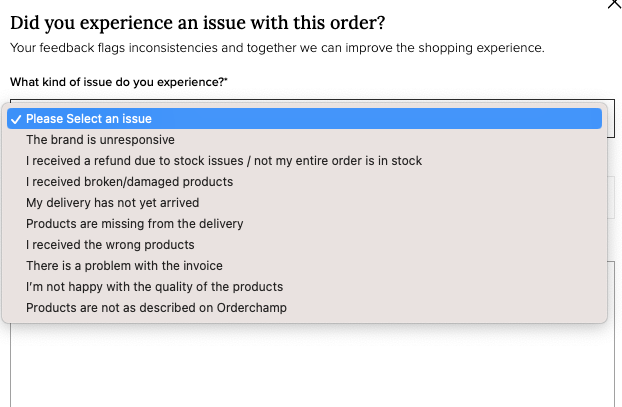 Rest assured, the brand will be notified of your issue and will have three days to solve it. In othercase, we will get notified and will intervene.
You can also contact the brand from the relevant order page: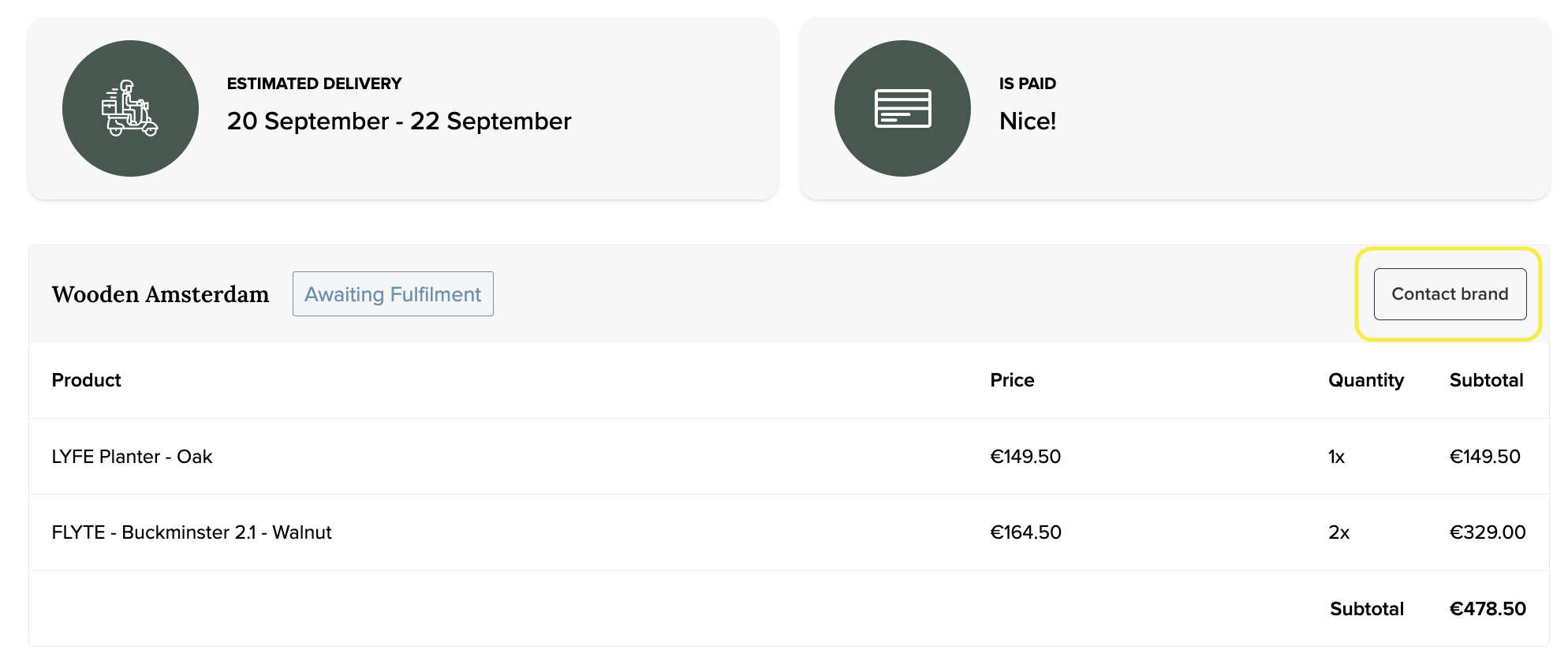 Return Policy
Returns are currently not an available option for dropshipping. This feature will soon be launched.
Suppliers have the discretion to decide whether they will accept returns for dropshipping orders. Their return policies are set in advance and can be viewed on their dropshipping store.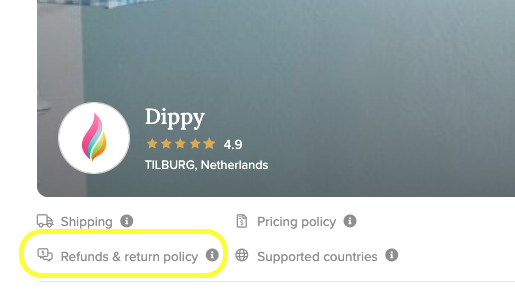 If suppliers do decide to accept returns, they may choose to offer this service free of charge or for an additional fee. Returns are directly managed by the suppliers themselves.
Refunds Policy
The supplier will initiate the refund once the return is received, directing the refund back to you, the retailer. The refund will automatically follow the same payment method used for the original transaction. Subsequently, it becomes your responsibility to issue a refund to your end customer.
The refund amount can vary depending on the nature of the issue.
Amount to be Refunded by Reason type:
Customer-initiated return

: Only the product price will be refunded unless the full order is being returned. In that case, both product and shipping will be refunded.

Product not delivered due to incorrect address or customer unavailability

: Only the product price will be refunded.

Product arrives damaged, incomplete, or defective

: Both the product price and the shipping (and handling costs) will be refunded.

Order cancellation

: Both the product price and the shipping (and handling costs) will be refunded.
Unresponsive Brand
If the brand fails to respond to your inquiry, please get in touch with our support team, and we will take steps to assist you.