What are the Refund and Return conditions for dropshipping?
Return Policy
These options are currently unavailable for the first dropshipping launch. We are working on making these available soon. Currently any returns is at the discretion of the brand.
As a supplier, you have the option to accept or refuse returns when setting your dropshipping store.
There are three options available for you to choose from:
Accept returns for free
Accept returns for an extra cost
Don't accept returns
The return and refund policies that you set will be visible on your dropshipping store for retailers to be aware of before offering your products to dropship.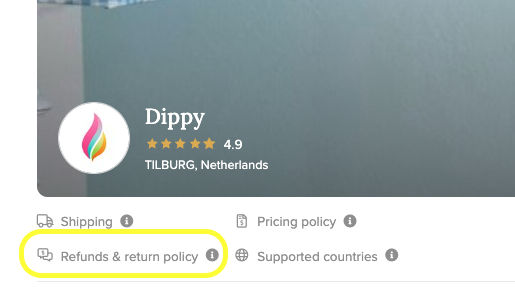 If you do decide to accept returns, you can charge for this service or offer it free of charge.
Refund Policy
You can initiate the refund once the return is received. This refund will automatically be issued by Orderchamp to the retailer following the same payment method used for the original transaction.
The refund amount can vary depending on the nature of the issue.
To refund an order completely or partially, you will first have to unlock the order and then issue the refund.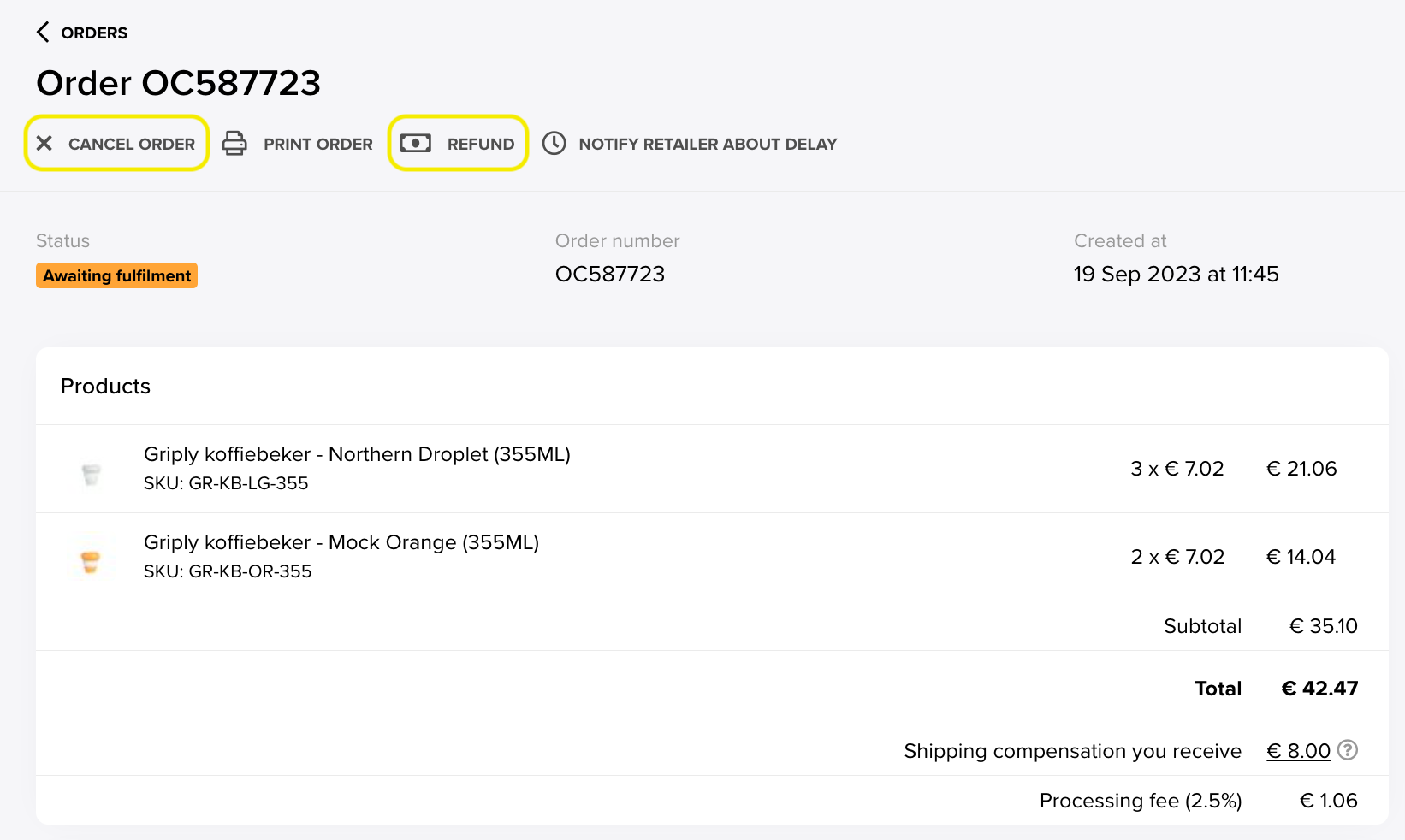 You will then be able to manage the refunded amounts depending on the quantities to be refunded.
As well as selecting the reason for this refund.

Once confirmed, the refund will be issued by us directly.
Important Note: No % refund can be done. Only full units of products can be refunded.
Amount to be Refunded by Reason type:
Customer-initiated return

: Only the product price will be refunded.

Product not delivered due to incorrect address or customer unavailability

: Only the product price will be refunded.

Product arrives damaged, incomplete, or defective

: product price will be refunded.

Order cancellation

: Both the product price and the shipping and handling costs will be refunded.
Please be aware that cancellations and refunds resulting from products being out of stock will incur a penalty fee.
Managing an issue
We trust that our dropshipping partners, who are seamlessly integrated with their e-commerce software, experience minimal issues with their orders. This being said, occasional situations may arise, such as product damage or customer complaints.
For more information on how to manage issues on Orderchamp, refer to this article.