Can I cancel a dropshipping order? Process and penalties
Cancelling a dropshipping order
We place our trust in suppliers who excel in their performance and maintain accurate inventory and catalog management. Our mission is to provide retailers using our dropshipping services with a seamless experience, along with the necessary tools and information to ensure their customers receive great service.
To uphold this commitment, we have implemented a strict no-cancellation policy. However, in unfortunate circumstances where order cancellation becomes necessary, you can still initiate it from the order page after unlocking the order.

Upon doing so, you will find the cancellation option at the top of the order page.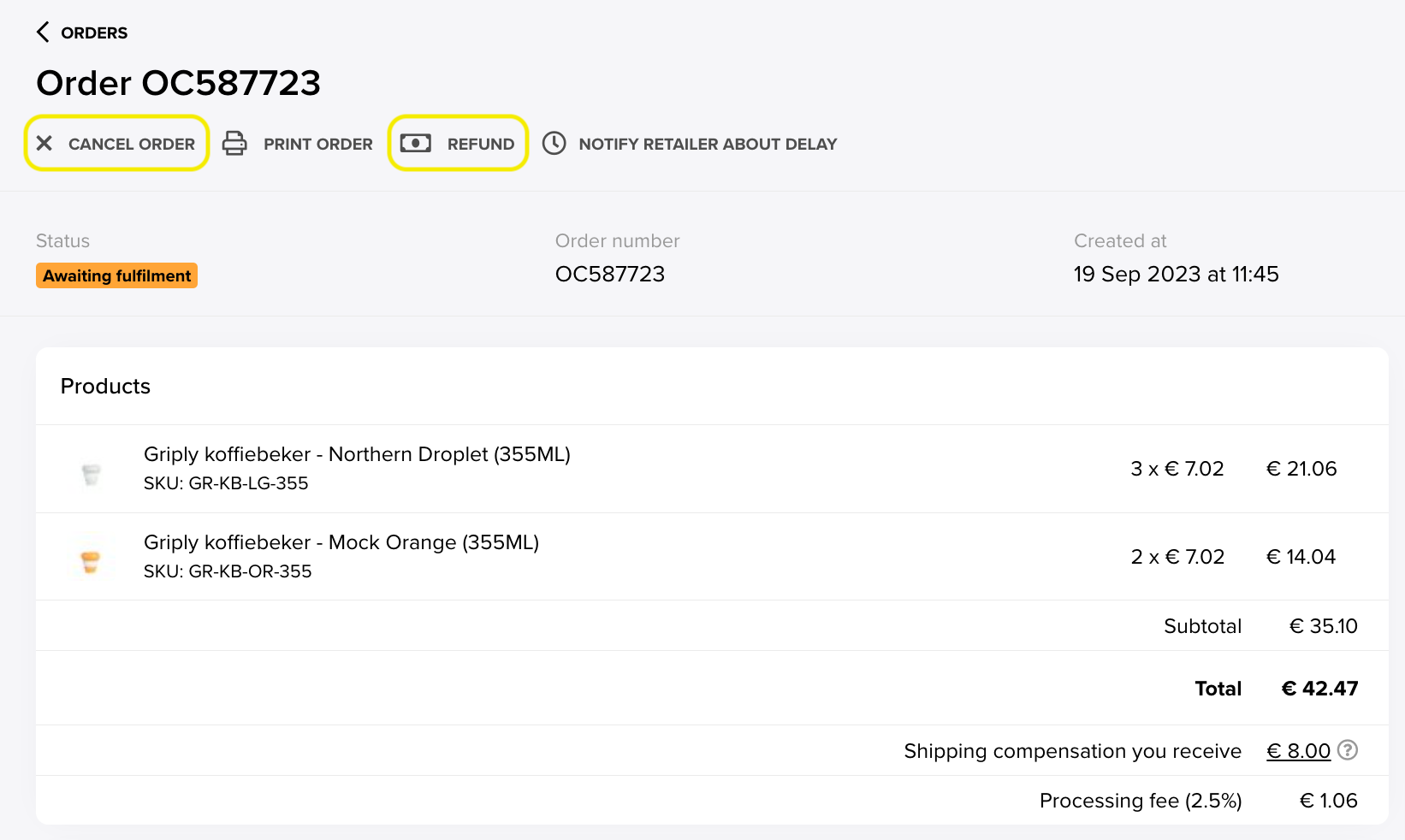 A refund will then be processed by Orderchamp, directing the funds back to the retailer using the same payment method utilized for the initial transaction.
Penalties and Fees
In cases where a cancellation occurs due to delayed shipment or product unavailability, Orderchamp reserves the right to impose a penalty fee on the supplier.