How to manage good margins with dropshipping?
Strong profit margins are a crucial aspect of a retailer's product selection process, and we aim to provide this valuable information to brands using or considering dropshipping as a potential new distribution channel.
Calculating margins with Dropshipping
When calculating margins in the context of dropshipping, retailers must consider the wholesale price, shipping expenses, and handling costs to determine the overall profitability of a specific product.
While retailers have the option to pass shipping costs to the customer on their webshop, it's important to note that, in today's competitive market, most businesses offer free shipping. Therefore, our objective is to transparently communicate net margins by factoring in all relevant components.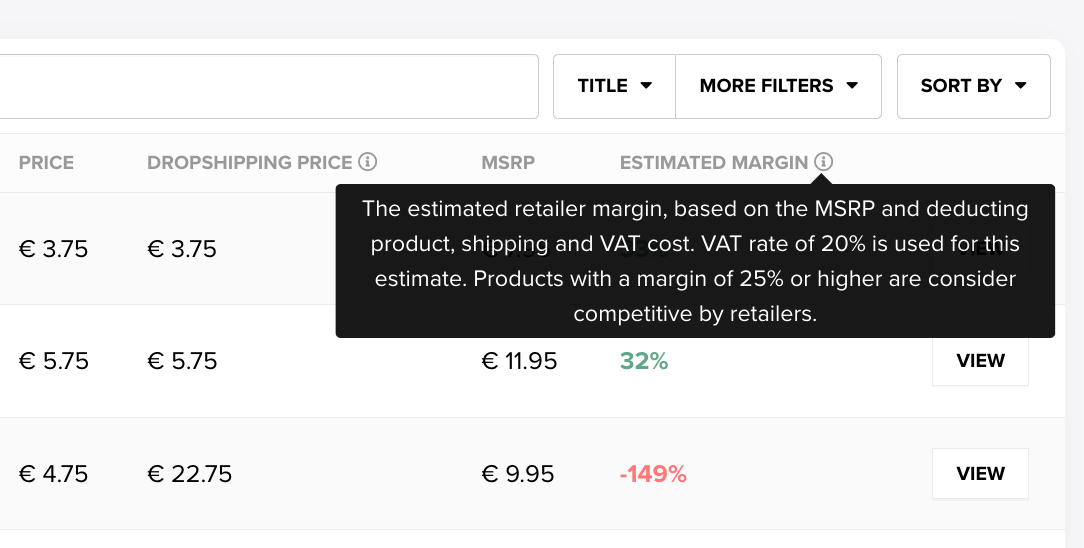 Products with negative margins will have reduced visibility as they are less attractive for our retailers to sell.
Enhancing Margins
Given that we've highlighted the impact of high dropshipping costs on product success, you may be wondering how to improve the situation.
Here are some steps you can take to boost your sales:
Create tailored shipping costs for distinct product categories based on their size and weight.
Identify carriers that offer the best rates to reduce shipping costs.
Don't overcharge for handling fees!
Avoid additional product costs if possible.
Consider shipping smaller items in compact formats such as envelopes, particularly for small items