How to complete my storefront?
Please take a moment to review the storefront settings information outlined below prior to starting. We encourage you to use it as a reference when completing your storefront.
Getting started
Step 1: Terms
The first step in the onboarding is accepting the Orderchamp Brand Policies and Terms of Service in your Backoffice at "Settings > Account information"

As a brand on Orderchamp, you agree to the following:

I agree to offer my complete (and newest) wholesale catalog on Orderchamp at the same prices as my other wholesale channel.

I agree to keep Orderchamp orders on Orderchamp

I agree and commit myself to the Orderchamp Quality and Service Policy

I understand and agree to Orderchamp Terms of Service and Brand Policies
Step 2: Setting up your storefront
Fill in your Storefront

Bring your story to life by sharing an at least 500 word story that shares your journey with Orderchamp's retailers

Provide us with a short description of your brand (max. 100 words)

Upload a storefront logo [square]

Add an image for your thumbnail as well as another image for your banner

Fill in the Instagram & Facebook handle

Add general, atmospheric photos from your brand to the Photo Carousel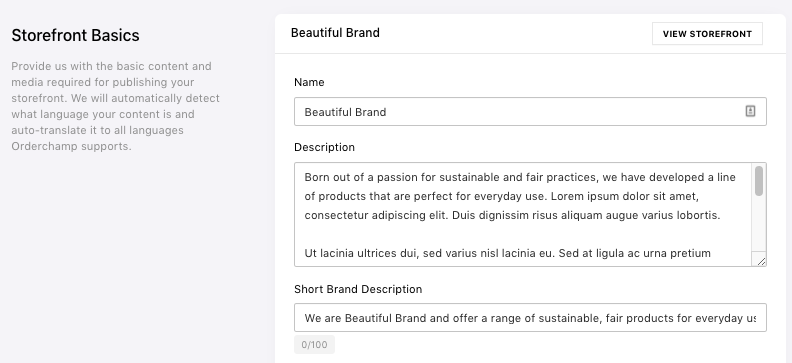 Fill in your General Settings

Account information

Company details

Main content language
Fill in your shipping details

Fill in your shipping zones

Fill in your shipping countries

Fill in your time to ship (lead time)

Upload your company logo and a footer image for a custom packaging slip option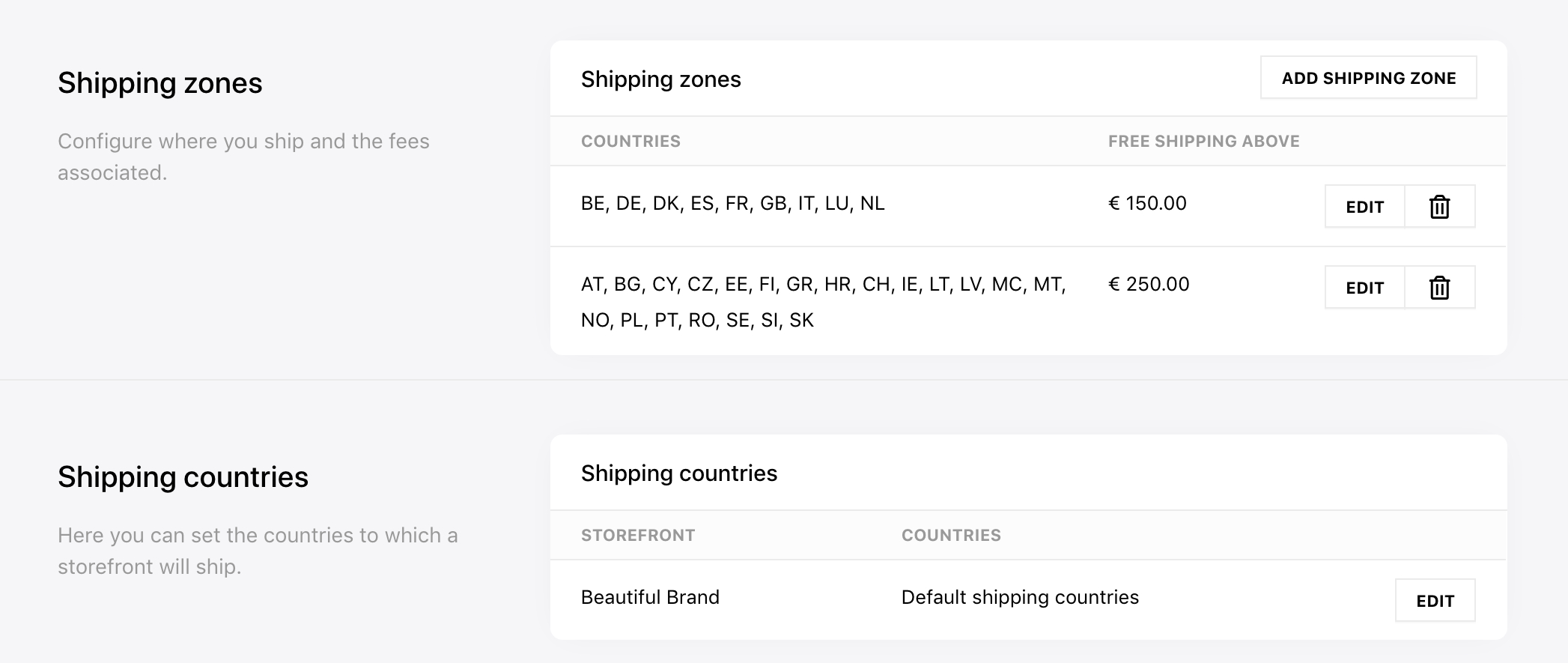 Payout information

Choose which bank account you'd like your payouts transferred to and follow the verification process by transferring 1 cent. Please mention the correct reference number (starts with RF) if you choose to verify through a manual bank transfer.
Step 3: Provide us with your catalog & images
Step 4: Invite your own retailers, Orderchamp brand referral program
Invite your retailers and they will automatically receive up to 10% discount for their first 30 days* (if they are new to Orderchamp). Your retailers will also benefit from our free shipping initiatives and can qualify for our flexible payment terms (up to 60 days) - we'll always guarantee your payout.

You pay 0% commission on orders from all the invited retailers signing up through your invitation. Otherwise a discounted 6% to cover our operational costs will apply for retailers already active on Orderchamp.

Step 5: Setting up specific customer pricing groups + promotions
Create customer groups at "CRM > Customer groups"

Go to Discounts in the admin and set up your specific customer pricing.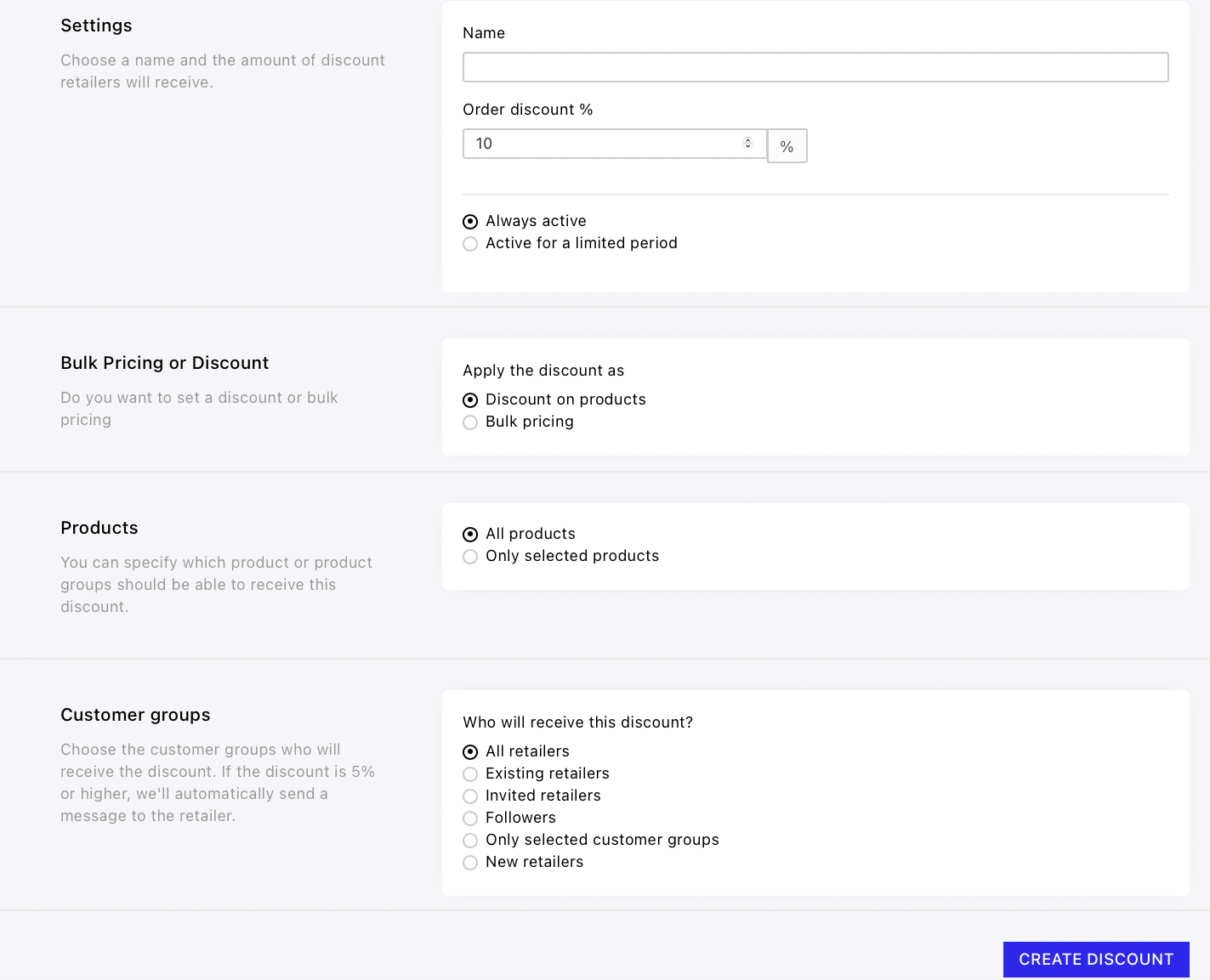 *Only applicable for retailers from these countries: NL/BE/DE/AT