Need to make a change to an order you received on Orderchamp? You can edit orders anytime prior to confirming an order by clicking on the "Edit" button per order line on the order page.
How to edit an order
If you need to make a change to an order you've received, follow the steps below:
1. Select the order that you want to edit from your order overview page.
2. Click on "Edit order"

3. You'll be redirected to the "Order update" page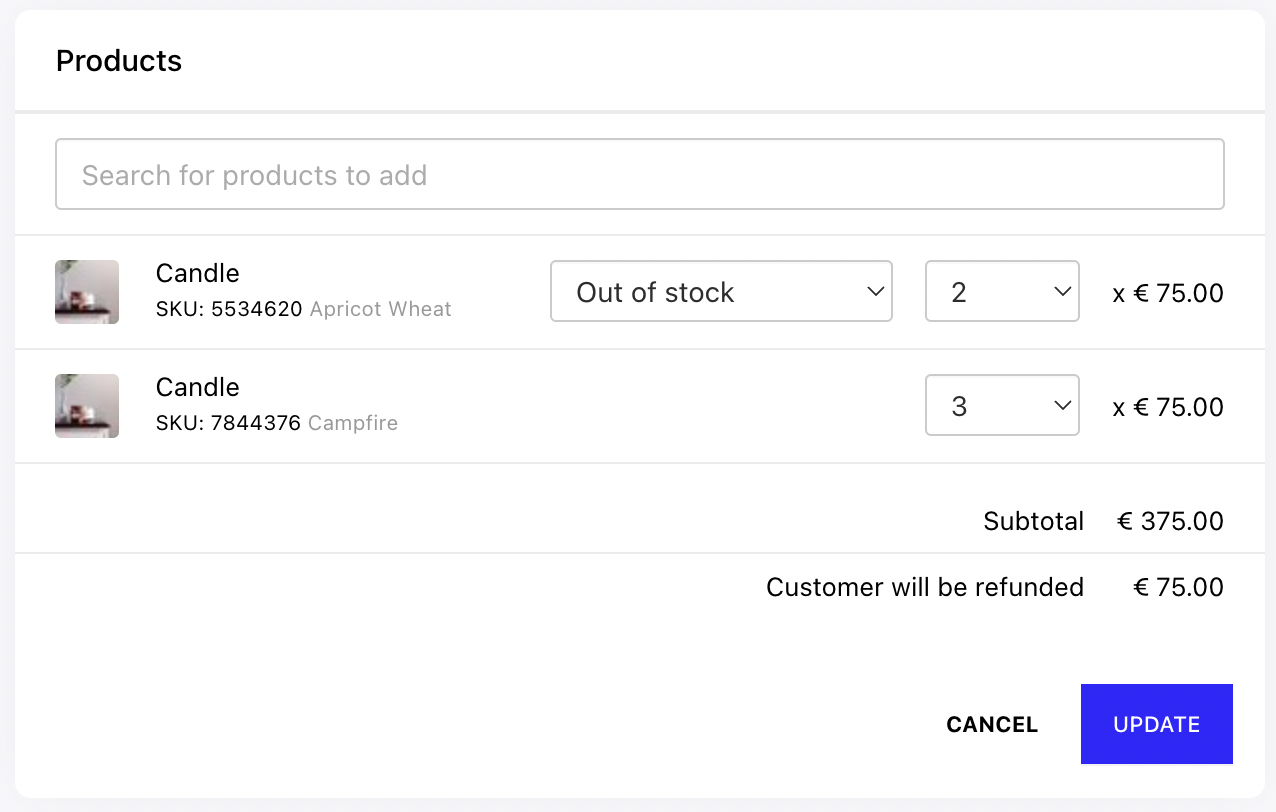 4. On the Order Update page you can increase or decrease the quantity, or add new products.
5. You'll be asked for the reason of the refund
6. When you're done click "Update"
7. The retailer will be notified of the change to their order. They'll either receive a refund or a payment link to pay any additional amount.
Am I able to undo an edit?
Before confirming the order it's possible to undo and edit the order. After confirming the order it's not possible to change the order.