Use your network and simplify your purchasing on Orderchamp. By referring brands to us, we're making your life easier by not having to login anymore to numerous order portals. Order products from your favorite brands while benefiting from the best purchasing conditions such as low minimums, free shipping and flexible payment terms.
How does it work?
1. Add the email address or website of the brand and we'll do the rest. You can of course inform the brand of your referral to speed up the process;
2. You can easily keep track of what status your brand referrals have in your account;
3. When you're the first to refer a brand to us and we onboard them, you'll receive €100,- of shopping credit;
4. You can refer as many brands as you like and in return, you'll be rewarded in the following ways:
1 live referral ➝ €100 per brand, €200 minimum
2-3 live referrals ➝ €150 per brand, €300 minimum
4-6 live referrals ➝ €250 per brand, €500 minimum
7-10 live referrals ➝ €300 per brand, €600 minimum
11+ live referrals ➝ €400 per brand, €800 minimum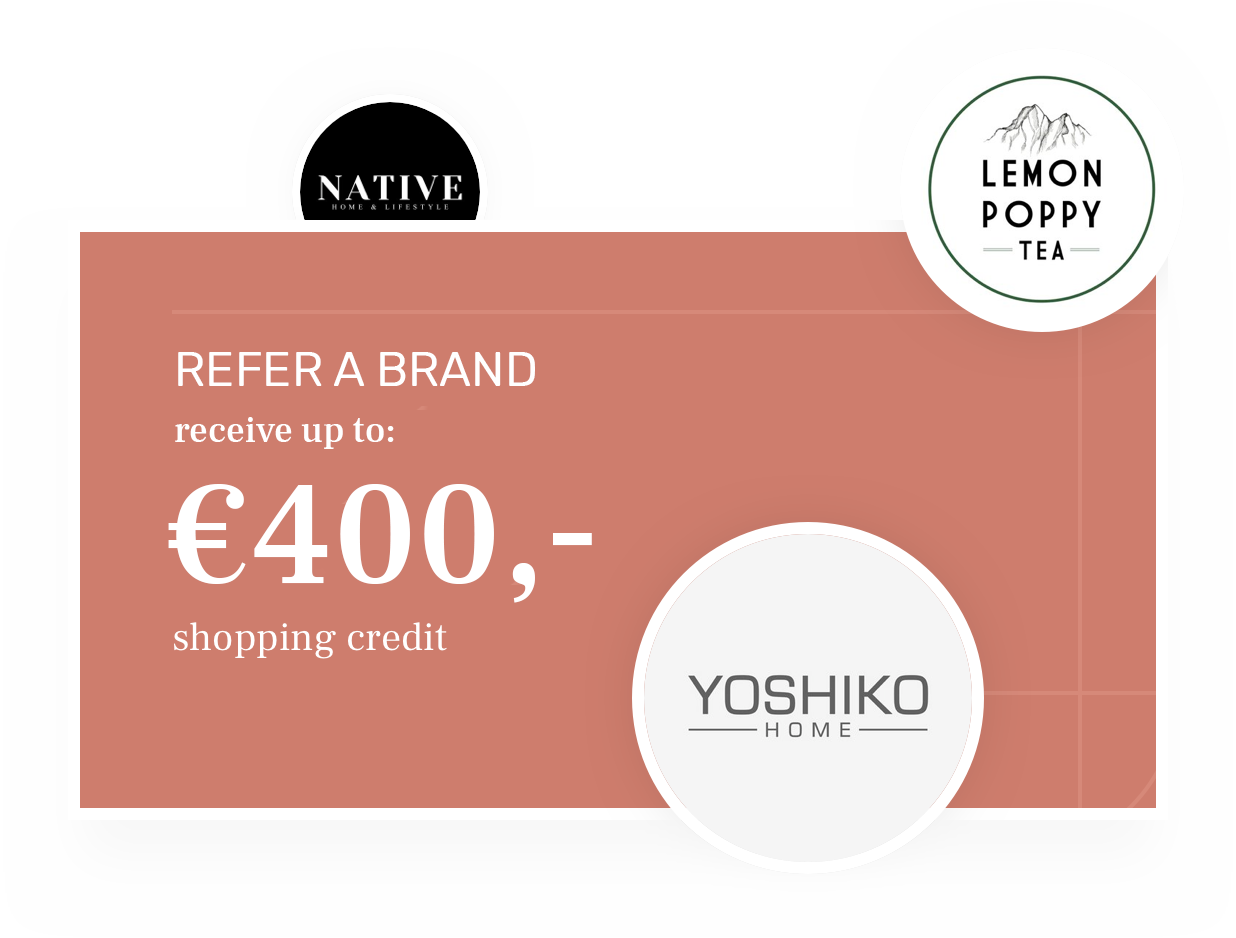 We're in this together
Our brands refer their retailers and our retailers refer new brands.