In order to place an order on Orderchamp you can choose:
Buy now, pay up to 60 days later
If you are eligible for our "Buy now, pay up to 60 days later" payment method we will not ask for payment up to 60 days after ordering. When selecting this payment method your payment will be directly processed, which results in speeding up the fulfilment process. More information about this payment method to be found here.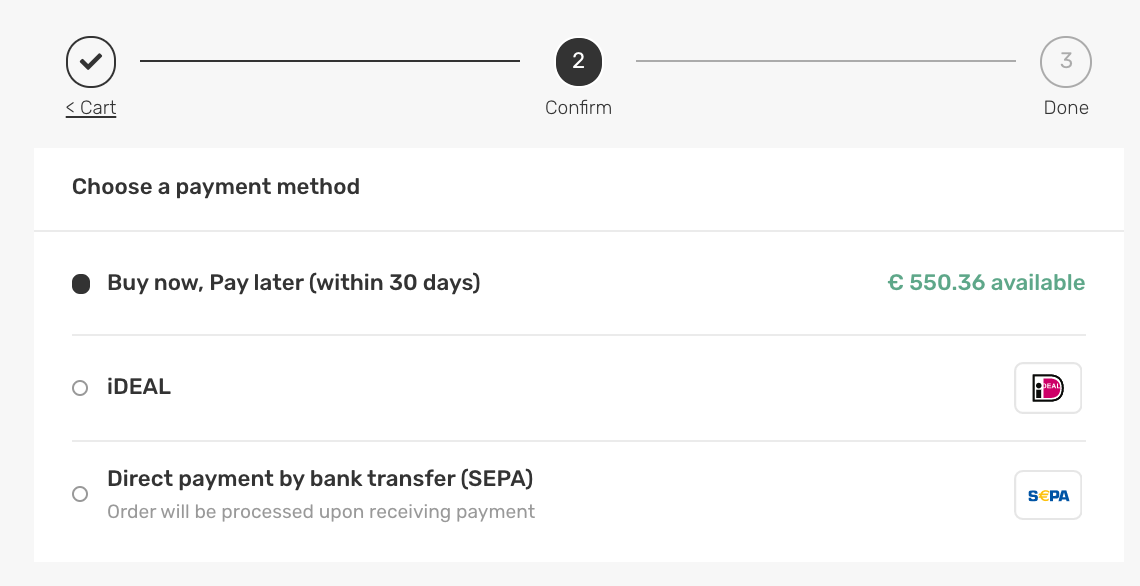 To pay a "Buy now, pay up to 60 days later" invoice, follow the instructions below:
Log into your Orderchamp profile

Go to your profile and click on "invoices"

Click on the order you want to pay, "view order"

Click on "pay now"

Choose your preferred payment method

Complete the payment

Direct payment
If you'd like to pay directly you can choose out of a variety of payment methods. Like but not limited to credit card, debit card, Bancontact, SEPA, iDeal. When we have received your payment the brands will start fulfilling your orders.