How do you invite your fellow retailers?
Sharing is caring! Inviting your fellow retailers to Orderchamp will not only give them 10% off all their orders for 30 days, but it will also bring you €50 shopping credit per approved referral!*
Here you'll find three easy steps on how it's done:
Go to your backoffice and click on the new option in the sidebar menu called "Invite Retailers":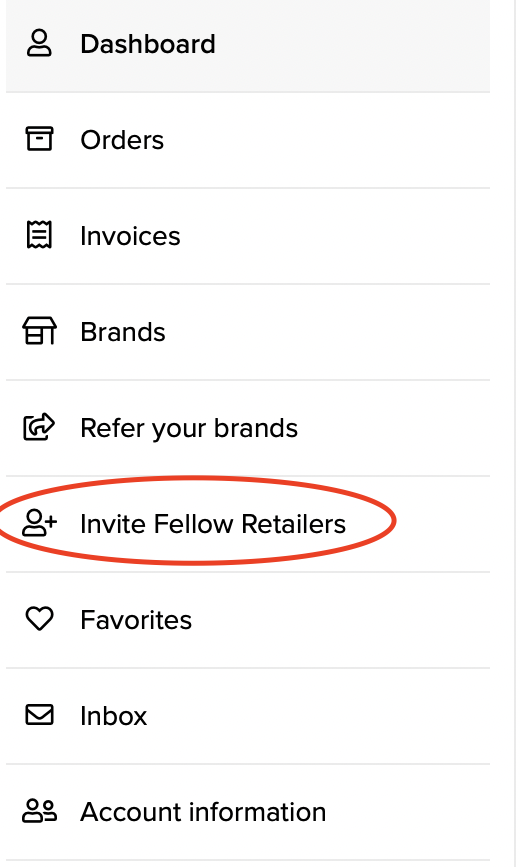 See below how to submit the retailer invites:
First, enter all of your fellow retailers' email addresses at once! They only have to be separated by a comma or a new line.

Then, you can choose which language your retailers should be invited in. The options are English, Dutch, French, and German.

The last step is to add a message and you can either use our pre-written message or you can write your own personal message underneath it!

The only thing left to do is to hit send 💌
After the invites
After you send your invites, you can now check the status in "past invites". Every retailer you have invited is listed and has its own status. There are three possible states:
Sent: The email has successfully been sent.
Accepted: The invited retailer has signed up within three months of being invited.
Unavailable: In this case, the email either was invalid, was not successfully sent or the retailer didn't sign up within three months after being invited.
How to check your shopping credit
You can check you're earned shopping credit in your backoffice wallet. If one or more retailers have successfully signed up, you will see the updated shopping credit amount and can get ready for using it on another unique order with the minimum order amount of €100.
Refer your fellow retailers to Orderchamp now!
*Only applicable for retailer in these countries: NL/BE/DE/AT/FR