How to showcase your certifications?
You can now proudly show off your certifications on Orderchamp. This gives you the opportunity to set yourself apart from competitors. Retailers will easily see how your brand participates in corporate social responsibility, by showing the certification on the respective product pages. Furthermore, retailers can filter for products / brands that carry any of the following certifications:
B-Corp

FSC

Fairtrade

GOTS

Ecocert

EU Ecolabel

Oekotex
If you have any of the aforementioned certifications, we incentivise you to upload them and make your brand shine brighter.
Where you can upload the certificate(s)
In your Backoffice, go to Settings and then to Storefronts. Scroll down to "Certificates and Documentation"and click "Upload new certificate" to upload your certificate(s).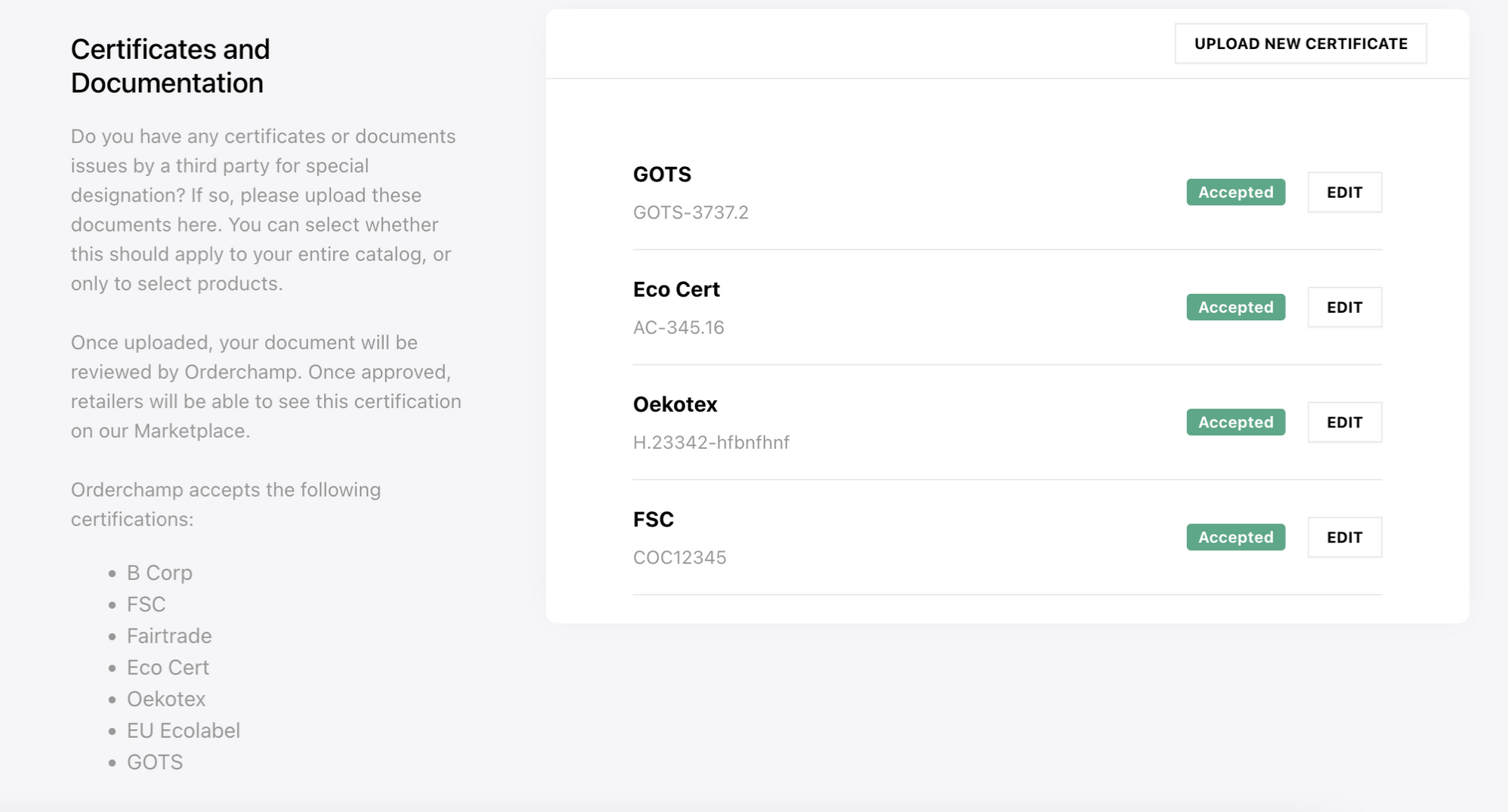 Which information we need
In order to upload the certificate we require the following information:
Certificate type

- choose one of the certifications that we support

Certificate PDF

- upload the original documentation in PDF form

Certificate Number

- each of the certificates comes with a number issued by the certifying body. We use this to check the authenticity of the document by cross-referencing it with the certifying body's database.

Certificate issue & expiration date
Additionally, at the time of upload, you can choose to apply the certification to all products in their catalog, if it is indeed valid for these items.
Important note
Don't worry, none of this information will be published to your storefront. Retailers will only see the type of certification your brand carries. All other information is merely used to check the authenticity of your certification and will not be used for any other purposes.
Applying the certificate(s) to products
If you chose not to apply the certificate to all your products at the time of upload, you can add the certificate to certain products via the bulk update option in the product catalog. In order to do so, navigate to the product catalog, select the relevant products and go to "Update values and certificates". Here, you can choose and apply the valid certificate(s) to your selected products.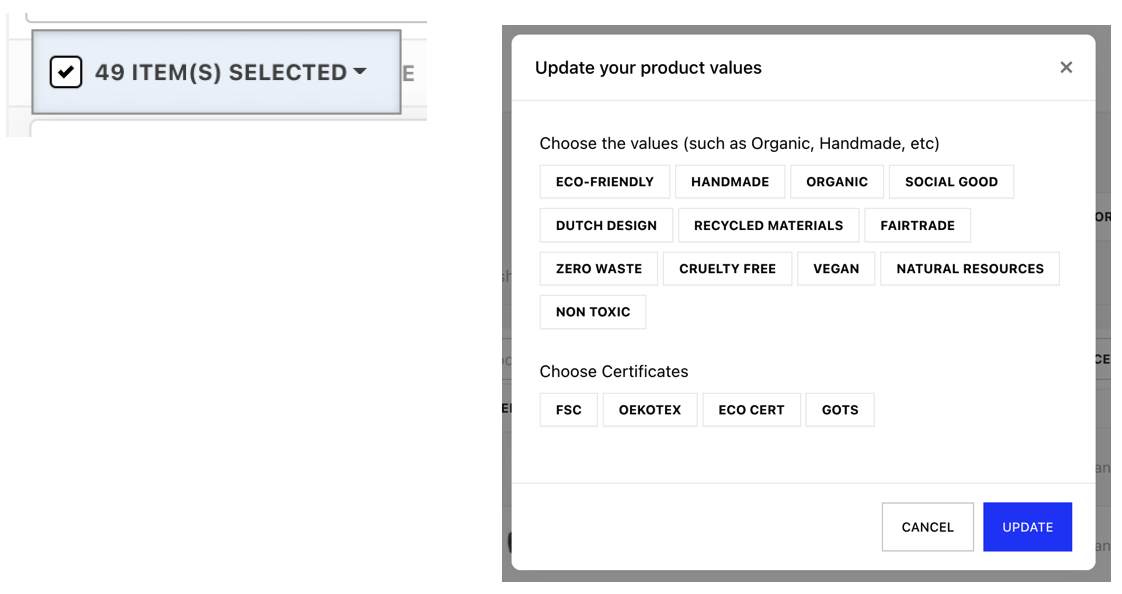 How the certificate(s) will show on your storefront
Your certificate(s) will be displayed on the product page(s) of certified products. The certifications can be found in the section "Information" beneath "Certificates". Additionally, retailers can filter for products and brands that carry a certain certification. So, make sure that you use your certificate(s) to their most potential and apply them to all valid products.
Retailers will only see the type of certification, no further information will be shared!